JBL Xtreme 3 Review: The Perfect Portable Bluetooth Speaker for Audiophiles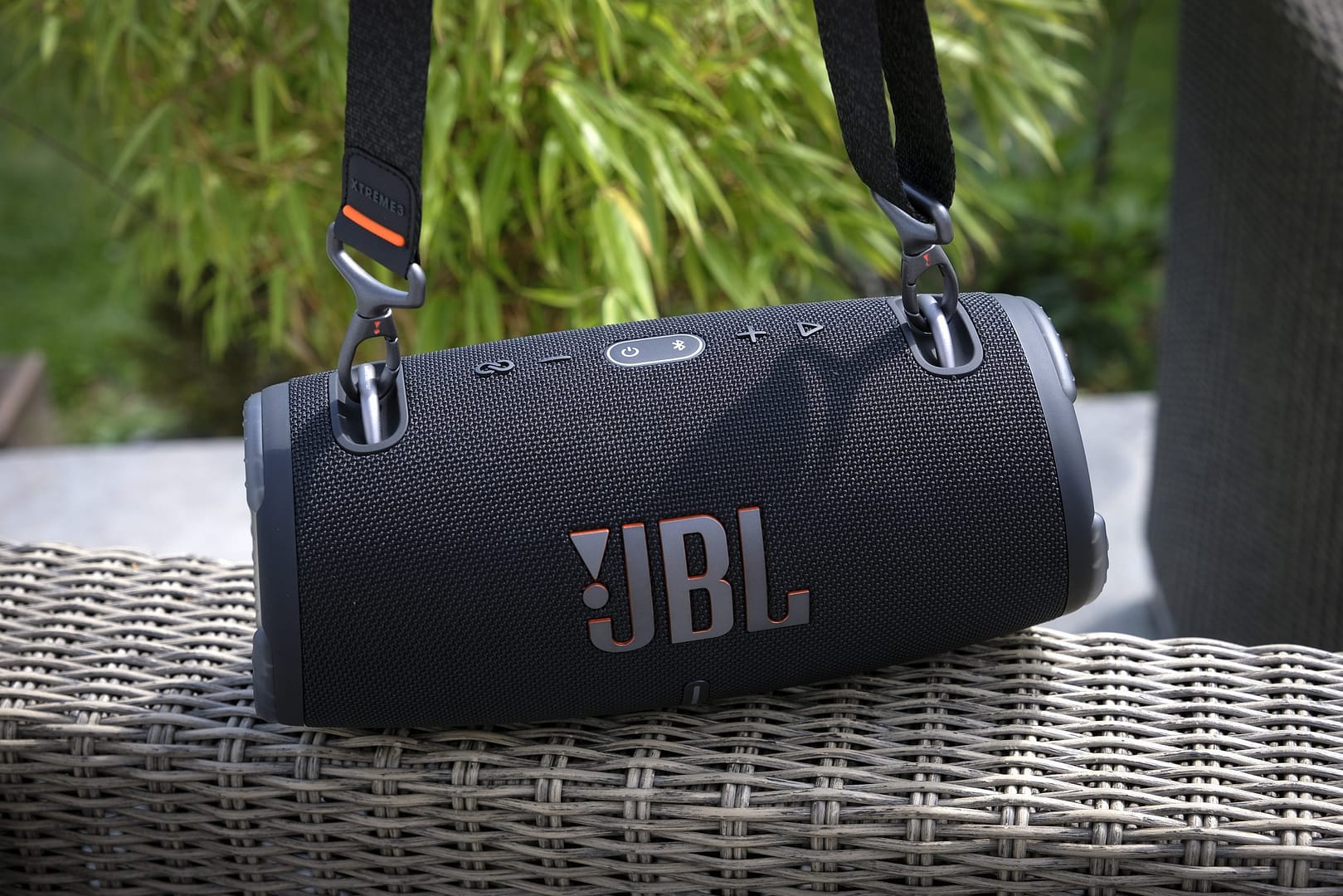 When it comes to portable Bluetooth speakers, the JBL Xtreme 3 is one of the best on the market. It's the successor to the popular JBL Xtreme 2 and boasts several upgrades, including improved battery life and waterproofing. In this review, we'll take a closer look at the features of the JBL Xtreme 3 and what makes it stand out from the competition.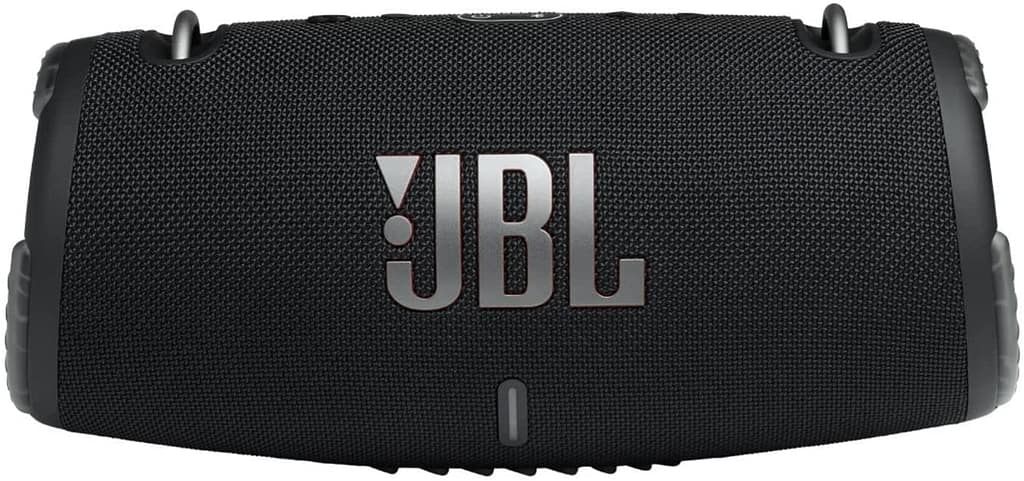 Today's best JBL Xtreme 3 deals
Price: $379
Design and Build Quality
The JBL Xtreme 3 has a sleek and stylish design that's both modern and durable. It has a rubberized finish that not only feels great to the touch but also makes it easier to grip. The speaker is available in four different colors, including blue, black, camo green, and squad.
The build quality of the JBL Xtreme 3 is top-notch, with a rugged exterior that can withstand the elements. It has an IP67 rating, which means it's waterproof and dustproof. This makes it the perfect speaker for outdoor activities like camping, hiking, and beach trips.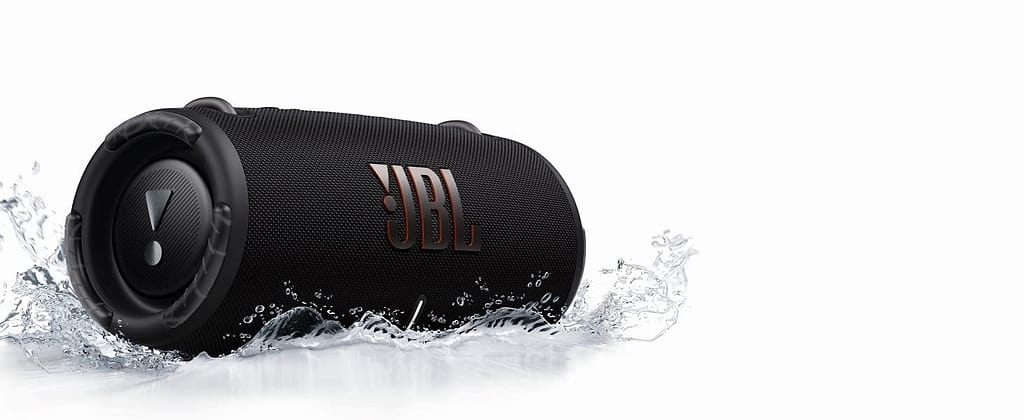 Audio Quality
The JBL Xtreme 3 is an audiophile's dream come true. It has four drivers and two JBL Bass Radiators that deliver a powerful, room-filling sound. The speaker also has a PartyBoost feature that lets you connect multiple JBL speakers to create a more immersive audio experience.
The sound quality of the JBL Xtreme 3 is crystal clear, with no distortion even at high volumes. The bass is also punchy and tight, without overpowering the mids and highs. Overall, the JBL Xtreme 3 delivers a well-balanced sound that's perfect for all types of music.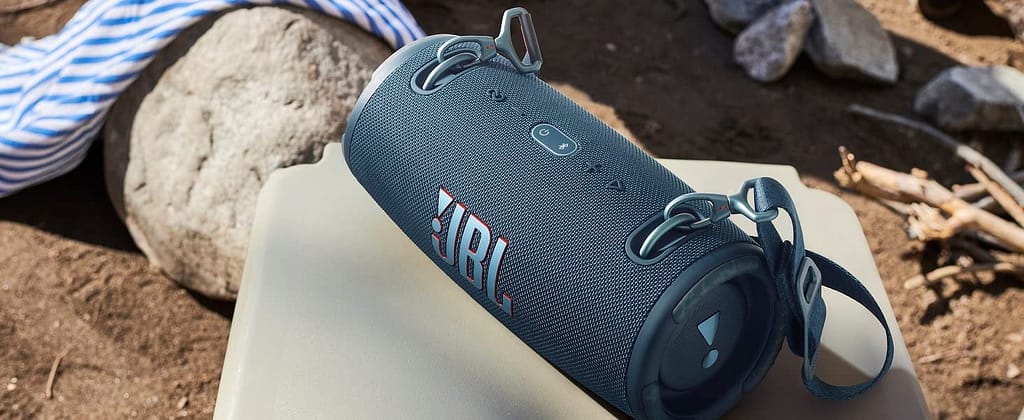 Battery Life
One of the most significant upgrades from the JBL Xtreme 2 is the improved battery life of the JBL Xtreme 3. It has a 10,000mAh battery that can last up to 15 hours on a single charge. This means you can enjoy your music all day without worrying about running out of battery.
Other Features
The JBL Xtreme 3 has several other features that make it an excellent portable Bluetooth speaker. It has a built-in power bank that lets you charge your devices on the go. It also has a USB-C charging port, which means you can charge it quickly and conveniently.
The speaker also has a built-in microphone that lets you take calls hands-free. It's also compatible with virtual assistants like Siri and Google Assistant, making it easy to control your music with your voice.
Conclusion
Overall, the JBL Xtreme 3 is an excellent portable Bluetooth speaker that delivers outstanding audio quality, rugged build quality, and long battery life. It's the perfect speaker for audiophiles who want to enjoy their music on the go without sacrificing sound quality. If you're in the market for a high-quality portable speaker, the JBL Xtreme 3 is definitely worth considering.
Technics EAH-AZ80 Review: Unveiling Audiophile Elegance and Sonic Brilliance
The Technics EAH-AZ80 true wireless earphones deliver impeccable sound quality and elegant design for discerning audiophiles.
In the realm of premium audio equipment, Technics has long been revered for its commitment to impeccable sound reproduction. The Technics EAH-AZ80, a true wireless earphone model, is the latest addition to the brand's esteemed lineup. Designed to cater to audiophiles and discerning music enthusiasts, the EAH-AZ80 promises an immersive audio experience, meticulous craftsmanship, and cutting-edge technology. In this review, we delve into the features, performance, and overall quality of the Technics EAH-AZ80, exploring why it stands out in an increasingly competitive market.
Today's best Technics EAH-AZ80 deal
Price: $299.99
Cons
Limited battery life compared to some competitors.
Potential lack of advanced customization options in the companion app.
Higher price point compared to more budget-friendly options.
Design and Comfort
The Technics EAH-AZ80 boasts a sleek and sophisticated design, exuding elegance and refinement. The earpieces are ergonomically shaped and constructed with a combination of brushed metal and glossy finishes, resulting in a premium aesthetic that catches the eye. The earphones come with multiple sizes of silicone and foam ear tips, ensuring a comfortable and secure fit for various ear shapes and sizes. Moreover, the EAH-AZ80's lightweight construction allows for prolonged listening sessions without causing fatigue or discomfort.
Sound Quality
When it comes to sound reproduction, the Technics EAH-AZ80 truly shines. Equipped with large 10mm dynamic drivers, these earphones deliver an expansive soundstage with remarkable clarity and detail. The audio performance is characterized by a balanced and natural sound signature, ensuring that each instrument and vocal is reproduced with precision and accuracy. The low frequencies are deep and controlled, while the midrange and treble frequencies remain well-defined, allowing for an immersive and engaging listening experience across various genres.
Active Noise Cancellation (ANC)
The Technics EAH-AZ80 incorporates advanced hybrid noise cancellation technology, effectively minimizing external distractions and immersing you in your music. The dual-microphone system actively captures and analyzes ambient noise, generating an equal and opposite sound wave to cancel it out. This feature is particularly useful in environments with constant background noise, such as offices, airplanes, or bustling city streets. The ANC implementation on the EAH-AZ80 strikes an excellent balance between reducing unwanted noise and preserving the integrity of the music being played.
Connectivity and Battery Life
The EAH-AZ80 supports Bluetooth 5.0 connectivity, providing a stable and reliable wireless connection with your audio source. Pairing the earphones is effortless, and they maintain a strong connection within a reasonable range. Each earpiece houses touch controls that enable easy playback, volume adjustment, and call management. The earphones also support voice assistant integration, allowing for seamless interaction with virtual assistants such as Siri or Google Assistant. Regarding battery life, the EAH-AZ80 offers approximately six hours of continuous playback with ANC enabled, which can be extended up to 18 hours with the charging case, ensuring uninterrupted listening pleasure throughout the day.
Call Quality and Additional Features
The Technics EAH-AZ80 features beamforming technology and a dual-microphone setup for clear and intelligible phone calls. The enhanced voice pickup ensures that your voice comes through loud and clear, even in noisy environments. The earphones also come with IPX4 water resistance, providing protection against sweat and light rain, making them suitable for workouts and outdoor activities. Furthermore, the EAH-AZ80's companion app offers additional customization options, including an equalizer to fine-tune the audio to your preferences.
Conclusion
The Technics EAH-AZ80 is a remarkable true wireless earphone model that exemplifies Technics' dedication to producing high-quality audio equipment. With its elegant design, exceptional sound quality, effective active noise cancellation, and user-friendly features, the EAH-AZ80 stands out as a top-tier option in the competitive true wireless earphone market. Whether you are an audiophile or a casual listener seeking an unparalleled audio experience, the Technics EAH-AZ80 is a worthy investment that delivers on its promise of refined craftsmanship and sonic brilliance.
Unleashing the Future of Wireless Audio: A Review of the SAMSUNG Galaxy Buds Live True Wireless Earbuds
The SAMSUNG Galaxy Buds Live True Wireless Earbuds offer a striking design, exceptional sound quality, and active noise cancelling, but may have limitations in battery life and sound leakage.
The realm of wireless audio has witnessed a remarkable evolution, with technological advancements shaping the future of portable listening experiences. In this review, we delve into the immersive world of the SAMSUNG Galaxy Buds Live True Wireless Earbuds, a state-of-the-art offering that brings together cutting-edge features, sleek design, and exceptional sound quality. With its active noise cancelling capabilities and wireless charging case, the Galaxy Buds Live aim to redefine the standards of true wireless earbuds. Let us explore how this innovative device fares in practice.
Today's best Unleashing the Future of True Wireless Audio: Galaxy Buds Live Review deal
Price: $99.99
Design and Comfort
One cannot help but be captivated by the elegant and futuristic design of the Galaxy Buds Live. Boasting a distinctive bean-shaped design, they offer a refreshing departure from the conventional earbud form factor. The Mystic Bronze color variant, in particular, adds a touch of sophistication. The ergonomics of these earbuds are commendable, as they nestle comfortably in the ear and provide a secure fit, thanks to their lightweight build. Samsung has truly succeeded in creating a visually striking and comfortable set of earbuds that you can wear for extended periods without any discomfort.
Sound Quality
The Galaxy Buds Live excel in delivering exceptional sound quality. Equipped with 12mm speakers and AKG tuning, these earbuds produce a rich, well-balanced sound signature. The audio output is impressive, with crisp highs, well-defined mids, and satisfying bass response. Whether you're a fan of classical music, electronic beats, or vocal-driven tracks, the Galaxy Buds Live reproduce every nuance with remarkable clarity. Moreover, the active noise cancelling technology ensures that external distractions are effectively minimized, allowing you to immerse yourself fully in your audio experience.
Active Noise Cancelling (ANC)
The inclusion of active noise cancelling in the Galaxy Buds Live is a game-changer. The built-in ANC technology intelligently analyzes ambient sound and neutralizes it, creating a serene audio environment. Whether you're on a bustling city street or traveling on public transport, the ANC feature significantly reduces background noise, enabling you to focus on your music, podcasts, or calls. It is worth noting that while the ANC on the Galaxy Buds Live is effective, it may not match the performance of over-ear headphones dedicated solely to noise cancellation. Nevertheless, it provides a substantial improvement over passive noise isolation.
Battery Life and Wireless Charging Case
The Galaxy Buds Live offer impressive battery life, with up to 8 hours of continuous playback on a single charge. The wireless charging case, which is included, provides an additional 21 hours of battery life, allowing you to enjoy your music throughout the day without worrying about running out of power. The convenience of wireless charging cannot be overstated, as it eliminates the need for cables and provides a hassle-free charging experience. The case itself is compact, portable, and visually appealing, making it an ideal companion for your Galaxy Buds Live.
Connectivity and Features
Samsung has equipped the Galaxy Buds Live with Bluetooth 5.0, ensuring stable and seamless connectivity with your device. The earbuds seamlessly pair with both Android and iOS devices, and the accompanying Galaxy Wearable app allows for effortless customization and control of various features. From adjusting the equalizer settings to managing touch controls, the app offers a user-friendly interface that enhances the overall user experience.
Conclusion
The SAMSUNG Galaxy Buds Live True Wireless Earbuds are a testament to the brand's commitment to innovation and excellence. With their striking design, exceptional sound quality, active noise cancelling capabilities, and convenient wireless charging case, they represent a remarkable leap forward in the world of true wireless audio. Whether you're a music enthusiast, a frequent traveler, or someone who simply appreciates high-quality audio, the Galaxy Buds Live are sure to elevate your listening experience.
Apple AirPods Max Wireless Over-Ear Headphones Review: Immerse Yourself in Audiophile Luxury
Experience audiophile luxury with the Apple AirPods Max Wireless Over-Ear Headphones – unmatched sound quality, seamless integration, and sleek design.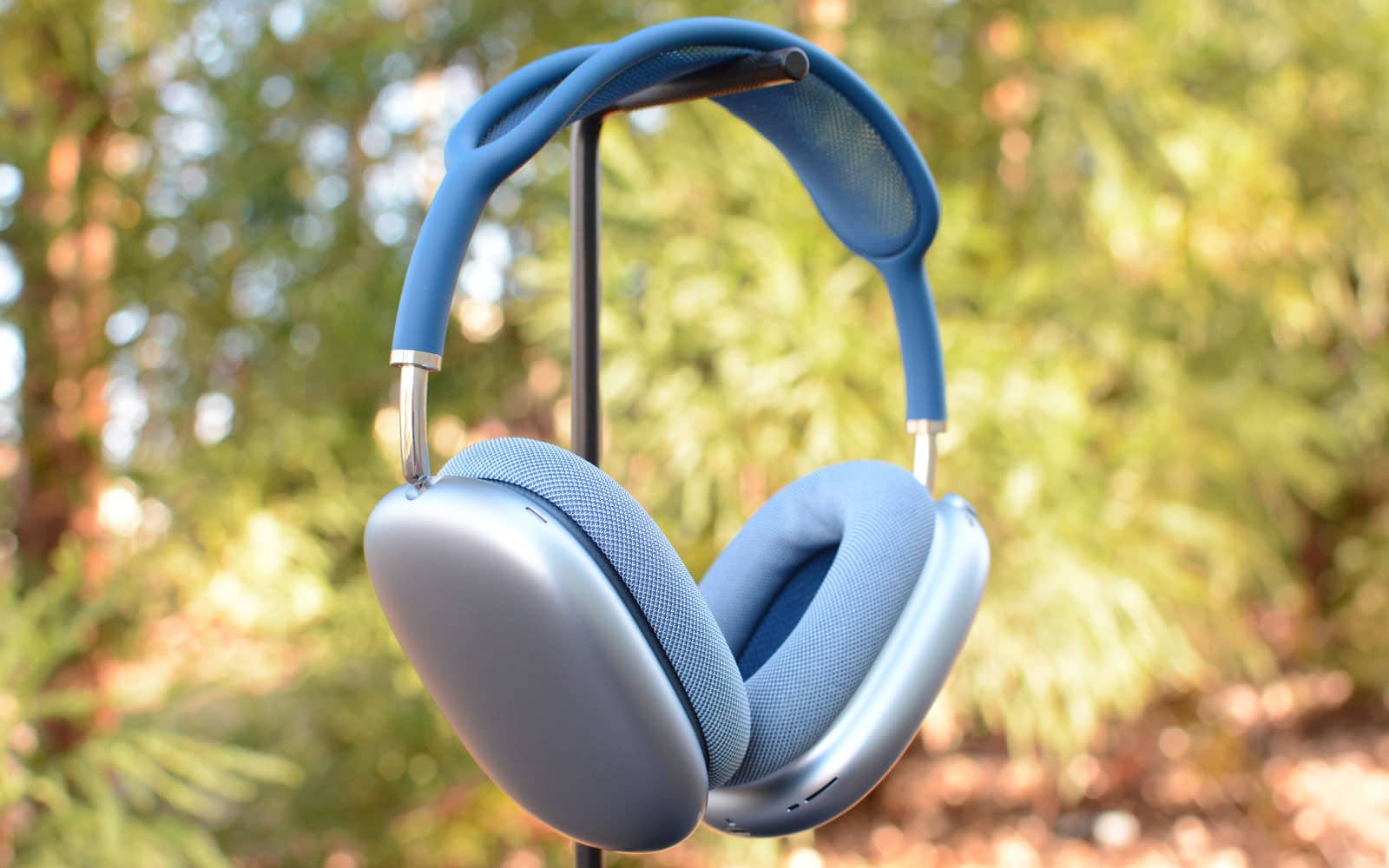 Apple AirPods Max has redefined the world of wireless over-ear headphones with its cutting-edge technology and exceptional sound quality. This comprehensive review delves into every aspect of the AirPods Max, from its sleek design to its advanced features, to help you make an informed decision before investing in this premium audio accessory.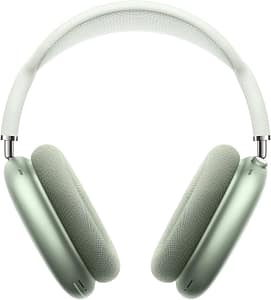 Today's best Apple AirPods Max Wireless Over-Ear Headphones deal
Price: $449.99
Pros
Superior sound quality.
Luxurious and stylish design.
Seamless integration with Apple ecosystem.
Comfortable fit for extended use.
Adaptive EQ and Transparency mode enhance the listening experience.
Design and Build Quality
The AirPods Max showcases Apple's signature aesthetic, featuring a minimalist yet elegant design that exudes luxury. With a stainless steel frame, breathable mesh canopy, and soft memory foam ear cushions, these headphones provide unmatched comfort for extended listening sessions. The attention to detail and premium materials used in its construction make the AirPods Max stand out from the competition.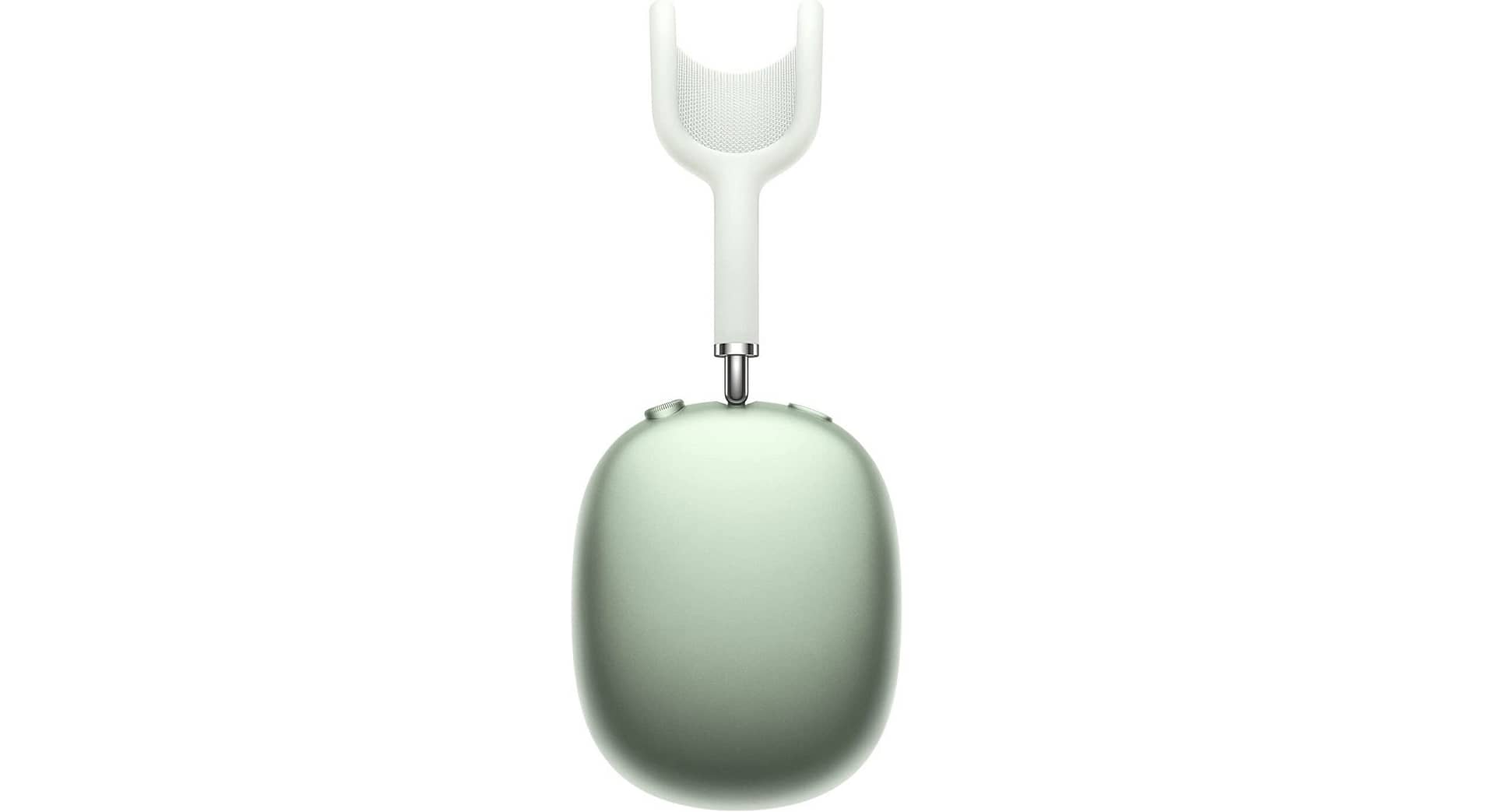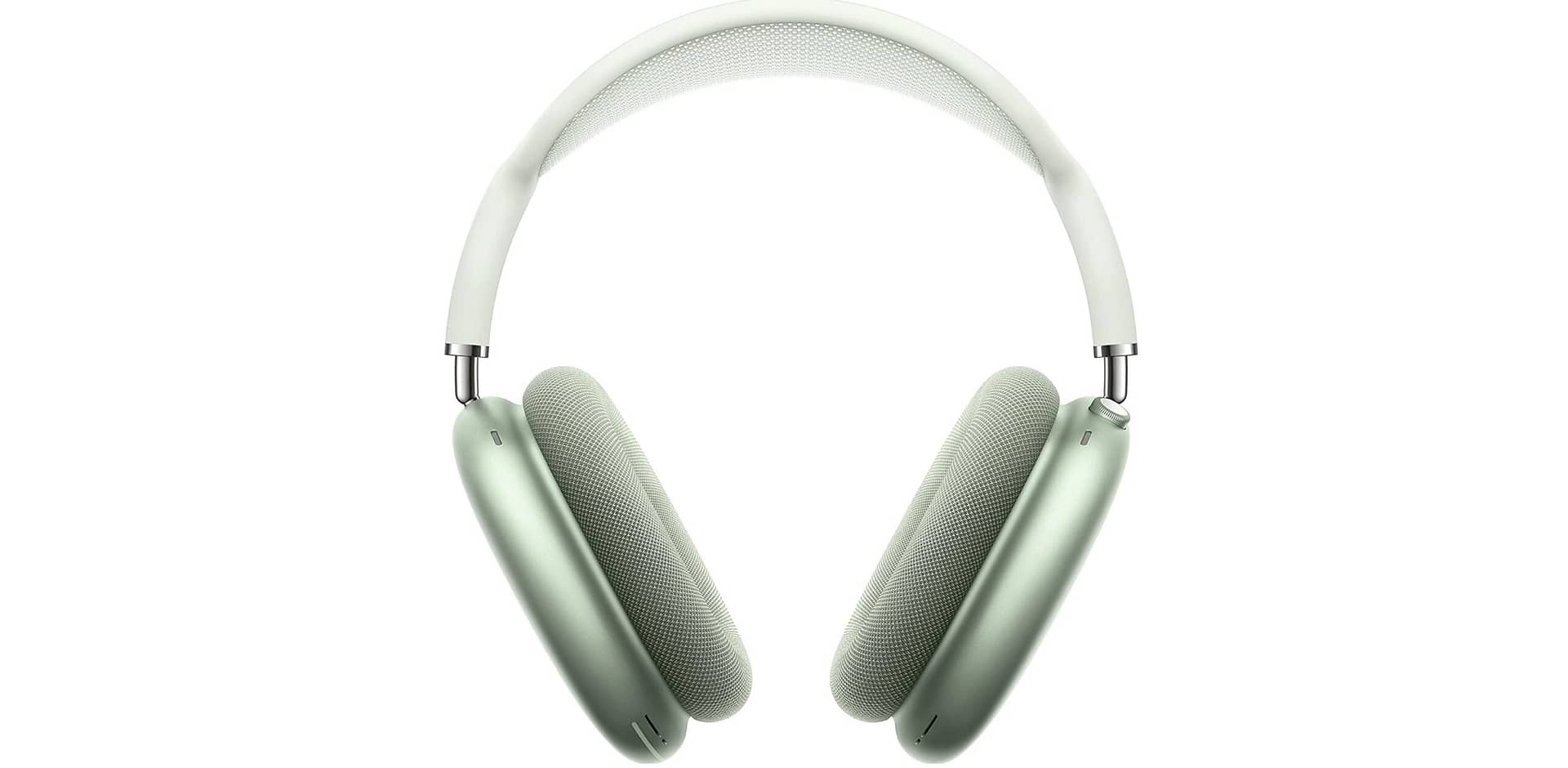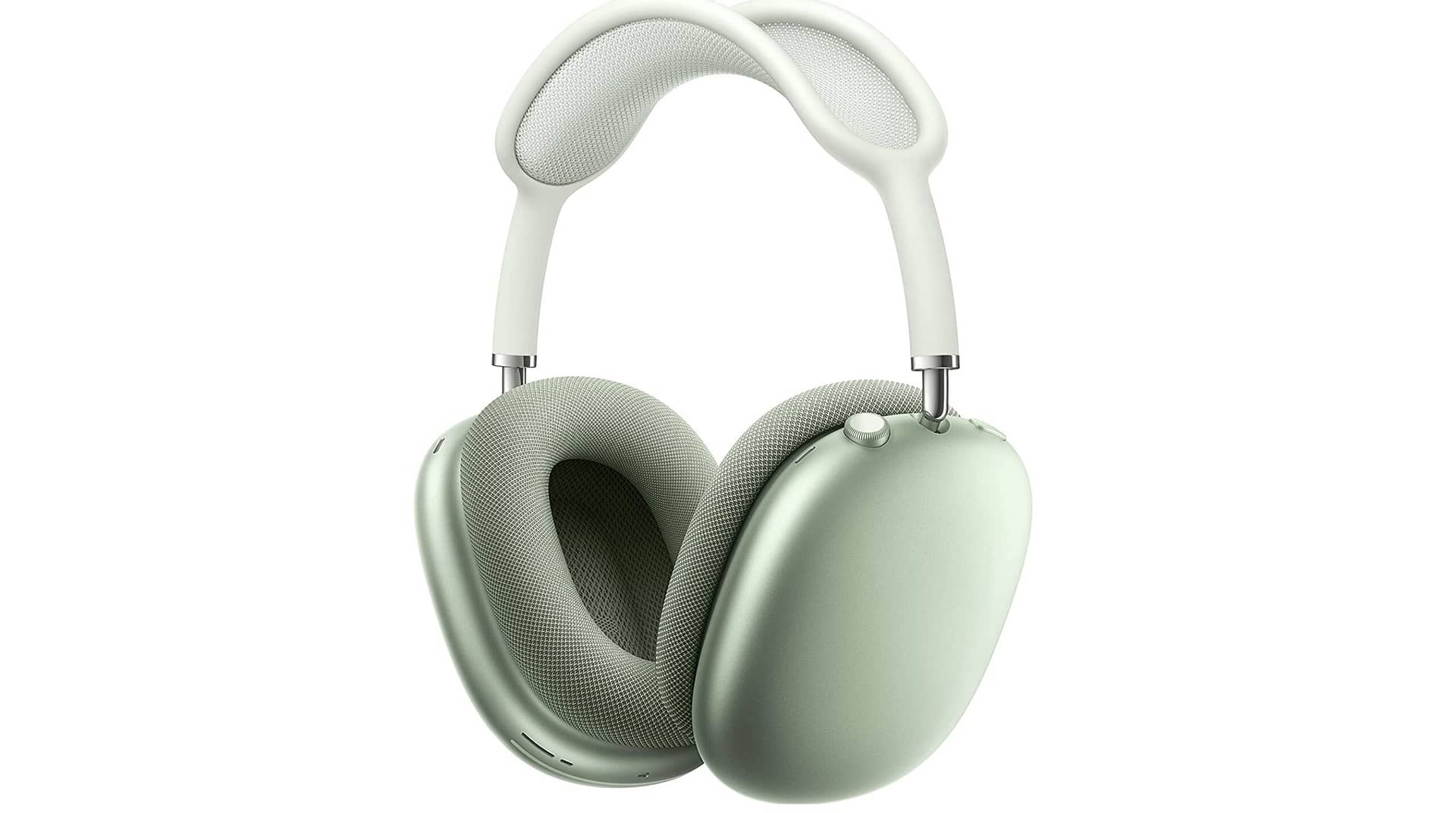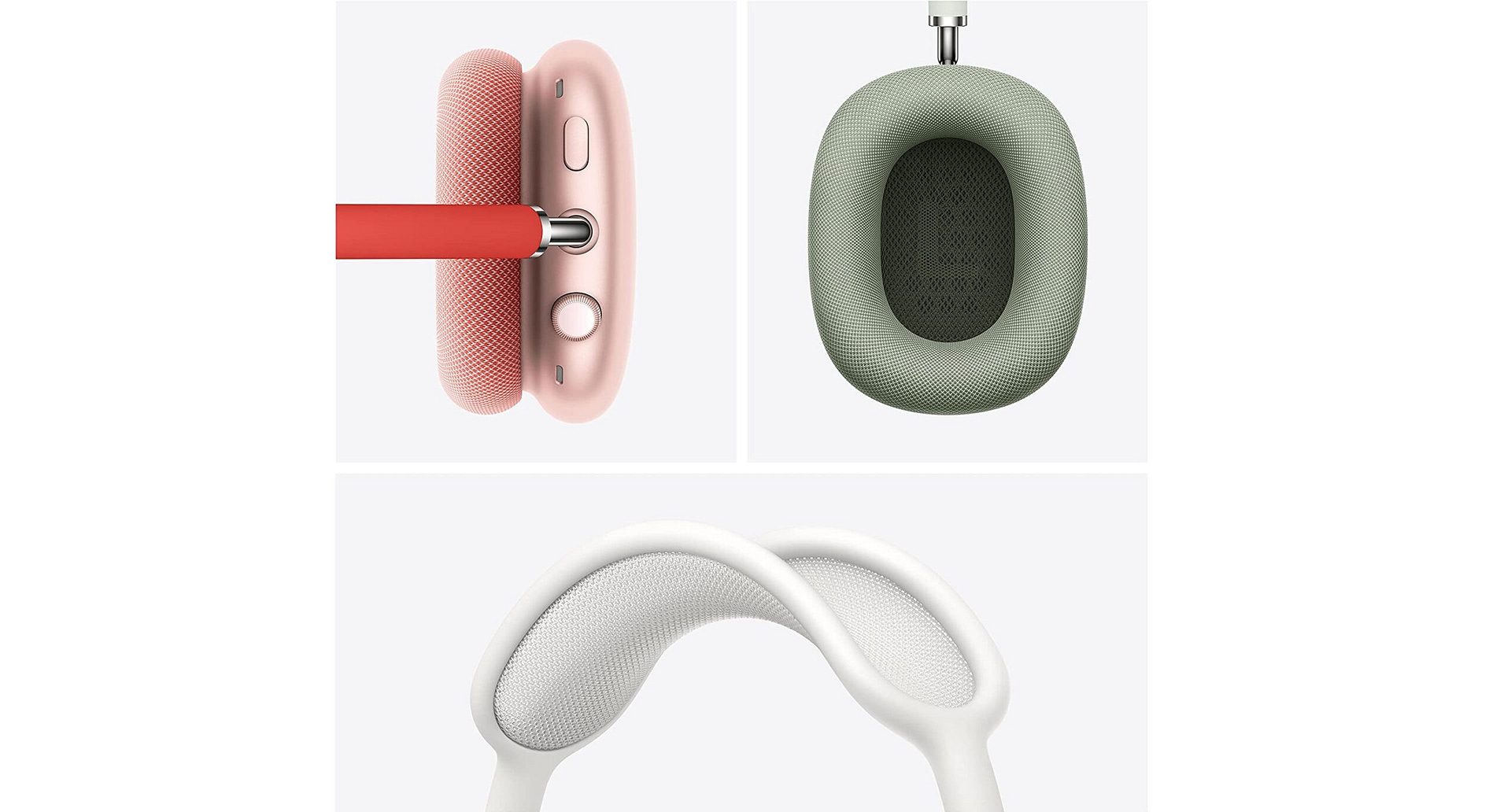 Immersive Sound Experience
Equipped with a custom acoustic design, the AirPods Max delivers exceptional sound quality that will impress even the most discerning audiophiles. The high-fidelity audio, combined with active noise cancellation, creates a truly immersive experience, allowing you to enjoy your favorite music with incredible clarity and depth. The spatial audio feature further enhances the listening experience by providing a three-dimensional soundstage.
Adaptive EQ and Transparency Mode
Apple's AirPods Max introduces Adaptive EQ, a feature that automatically adjusts the sound signature based on the fit and seal of the headphones. This ensures that the audio reproduction is optimized for each user, resulting in a personalized and balanced sound profile. Additionally, the Transparency mode allows you to hear the surrounding environment without needing to remove the headphones, adding convenience and safety.
Seamless Integration with Apple Ecosystem
As expected from Apple products, the AirPods Max seamlessly integrates with the Apple ecosystem, offering a hassle-free user experience. From effortless pairing with iOS devices to automatic switching between Apple devices, these headphones are designed to complement your existing Apple devices, making it a perfect choice for Apple enthusiasts.
Battery Life and Charging
The AirPods Max boasts impressive battery life, offering up to 20 hours of continuous listening on a single charge. The included Smart Case not only protects the headphones but also helps conserve battery life by automatically entering an ultra-low power mode when not in use. Additionally, the Lightning port allows for quick charging, ensuring minimal downtime.
Intuitive Controls and Siri Integration
With a range of intuitive controls located on the ear cups, managing your audio playback, adjusting volume, and activating Siri is effortless. The seamless integration of Siri enables you to control your music, make calls, and access information using just your voice, enhancing the overall user experience.
Comfort and Fit
The AirPods Max excels in providing exceptional comfort, thanks to its carefully engineered design. The adjustable headband, coupled with the memory foam ear cushions, ensures a snug and comfortable fit for users of various head sizes. Despite the headphones' weight, the weight distribution is well-balanced, minimizing fatigue during extended use.
Connectivity and Audio Performance
The AirPods Max utilizes Bluetooth 5.0 technology for a stable and seamless wireless connection. The advanced H1 chip ensures minimal latency and excellent audio performance. Whether you're listening to music, watching movies, or engaging in voice calls, the AirPods Max delivers a pristine audio experience without any noticeable lag.
Conclusion
The Apple AirPods Max Wireless Over-Ear Headphones have set a new standard for wireless audio, combining exceptional sound quality, luxurious design, and seamless integration with the Apple ecosystem. From its immersive sound experience to its personalized features and comfortable fit, the AirPods Max is a top-tier choice for those seeking uncompromising audio quality and a premium listening experience. Despite its high price tag, the AirPods Max justifies its cost with its superior performance and attention to detail.