Google Nest Cam Outdoor or Indoor, Battery – 2nd Generation: Revolutionizing Home Security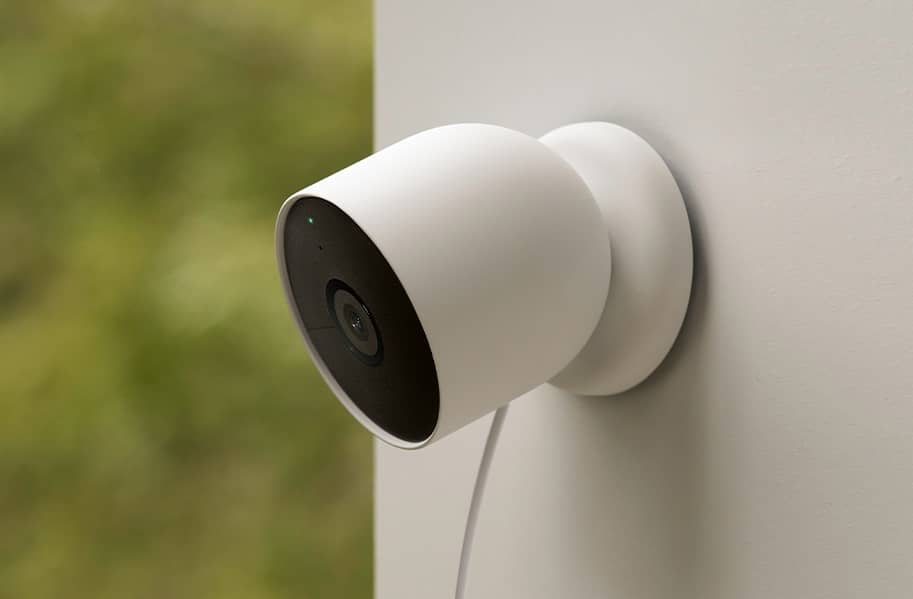 Google's Nest Cam is back with its 2nd Generation, providing homeowners with a powerful and versatile security solution for both indoor and outdoor use. This cutting-edge device offers intelligent features, crystal-clear 1080p HDR video, and seamless connectivity through Google Assistant, making it the ideal choice for those looking to upgrade their home security systems. Let's dive into the exceptional features of the Google Nest Cam Outdoor or Indoor, Battery – 2nd Generation.
Today's best Google Nest Cam Outdoor or Indoor deal
Price: $139.98
Intelligent Alerts and Connectivity
One of the standout features of the 2nd Generation Nest Cam is its built-in intelligence. The camera can distinguish between people, animals, and vehicles, ensuring that you receive alerts for what matters most. With no subscription required, you can receive these alerts directly through the Google Home app [1]. The camera is compatible with Google Assistant, allowing for seamless integration into your smart home ecosystem. Additionally, the Nest Cam supports Bluetooth and Wi-Fi connectivity for a hassle-free setup.
High-Quality Video with Night Vision
The Google Nest Cam offers 1080p HDR video [1], ensuring that you get clear footage day and night. With night vision capabilities, you can monitor your property around the clock with confidence. The camera also provides 3 hours of free event video history [2], giving you the opportunity to review any incidents. For those looking for extended video storage, a Nest Aware subscription is available (sold separately) and offers up to 60 days of video history [3].
Reliability and Flexibility
The 2nd Generation Nest Cam is designed to function even during power outages or Wi-Fi interruptions. It can store up to an hour of recorded events [4], allowing you to review any missed activity once your connection is restored. The Nest Cam Outdoor version also comes with a wall plate for easy mounting on brick walls.
The battery-powered design of the Nest Cam provides the flexibility to place it anywhere, indoors or outdoors. Its magnetic mount makes installation quick and effortless. For continuous power and 24/7 video recording, you can opt for a weatherproof power cable or an indoor stand with a power cable (both sold separately).
Compatibility with Smart Devices
With the Google Nest Cam, you can stream your live video feed hands-free on compatible smart displays featuring Google Assistant. It's also compatible with Amazon Alexa-enabled smart displays, smart TVs, and tablets. To use Nest Cam, you'll need the Google Home app and a free Google Account, as it's not compatible with the Nest app or the Nest site.
Conclusion
The Google Nest Cam Outdoor or Indoor, Battery – 2nd Generation is a game-changing security solution that offers a suite of intelligent features, high-quality video, and flexible installation options. Its compatibility with smart devices and seamless integration with Google Assistant make it a must-have for homeowners looking to upgrade their security systems. Experience the power and versatility of the 2nd Generation Nest Cam today.
Immersive Gaming Experience Unleashed: LG UltraGear QHD 34-Inch Curved Gaming Monitor Review
Unleash your gaming potential with the LG UltraGear QHD 34-Inch Curved Gaming Monitor, a visual masterpiece designed for immersive gameplay.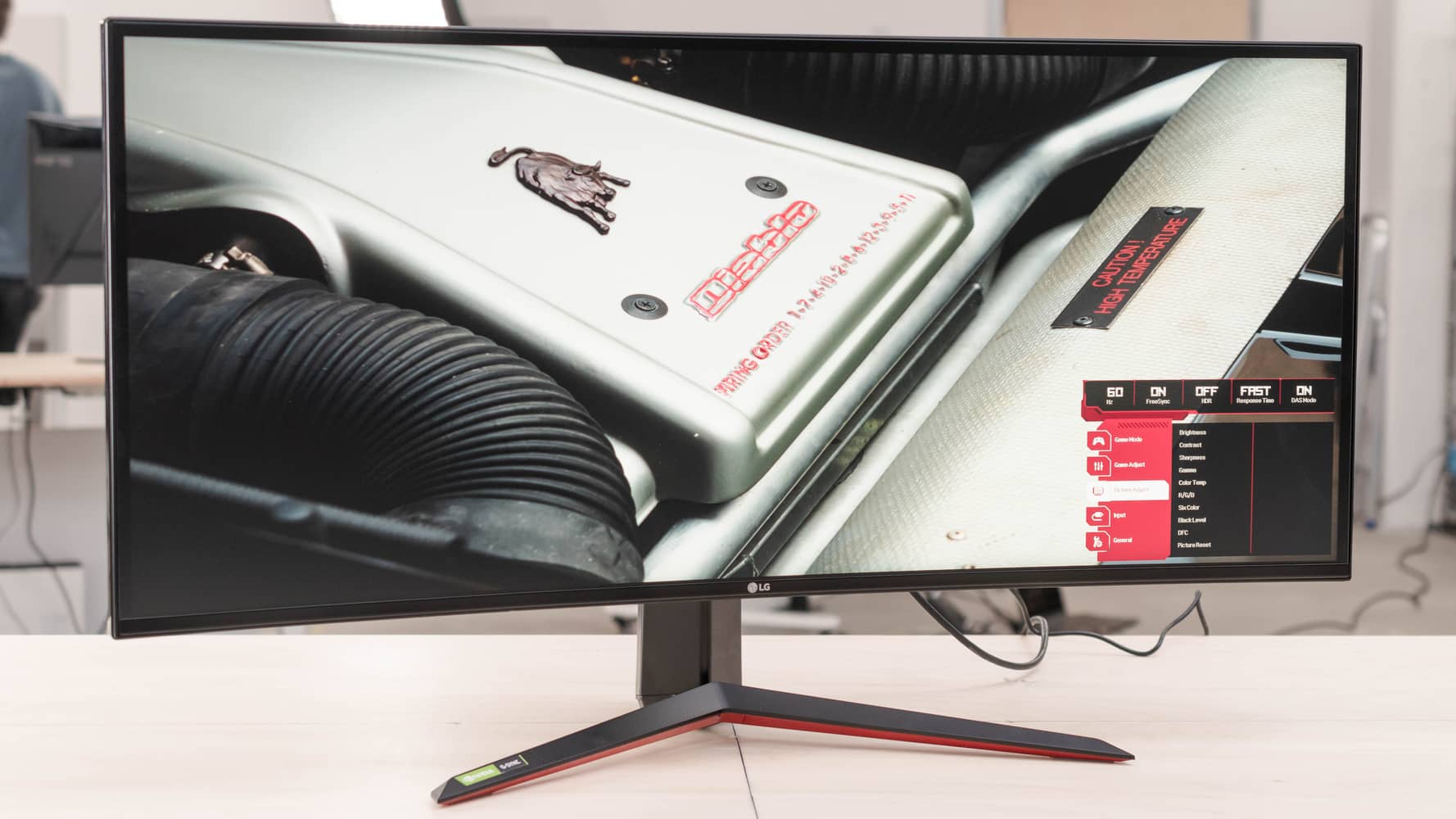 In the realm of gaming, a top-notch monitor can make all the difference, elevating your experience to new heights. The LG UltraGear QHD 34-Inch Curved Gaming Monitor 34GP83A-B is a true masterpiece, designed to immerse gamers in a world of action, while delivering stunning visuals and unparalleled performance. With a host of impressive features, including a curved display, high refresh rate, HDR compatibility, and adaptive sync technologies, this monitor aims to redefine the gaming experience. In this review, we will delve into the details and examine why the LG UltraGear monitor stands out from the competition.
Today's best LG UltraGear QHD 34-Inch Curved Gaming Monitor 34GP83A-B deal
Price: $599.99
Pros
Immersive gaming experience with an ultra-wide WQHD curved display.
High refresh rate and Motion Blur Reduction technology for smooth and responsive gameplay.
VESA DisplayHDR 400 compatibility and 99% sRGB color gamut coverage for stunning visuals and accurate colors.
NVIDIA G-SYNC and AMD FreeSync Premium technologies eliminate screen tearing and minimize stuttering.
Gaming-centric features like Dynamic Action Sync, Black Stabilizer, and Crosshair enhance performance and accuracy.
Cons
Pricey compared to standard gaming monitors.
May require a powerful graphics card to fully utilize its features.
Some users may prefer a larger screen size for an even more immersive experience.
Limited HDR capabilities compared to higher-end HDR monitors.
Curvature may not be preferred by all users, especially those who prefer a flat display.
Unparalleled Visual Immersion
One of the standout features of the LG UltraGear monitor is its ultra-wide WQHD resolution of 3440 x 1440, boasting a 21:9 aspect ratio. This curved display enhances the gaming experience by providing an expansive field of view, allowing gamers to see more on-screen. Whether you're exploring vast virtual worlds or engaging in fast-paced battles, the immersive quality of the monitor draws you into the action like never before.
Smooth and Fluid Gameplay: To keep up with the demands of competitive gaming, the LG UltraGear monitor offers an overclocked 160Hz refresh rate. Combined with the 1-millisecond Motion Blur Reduction (MBR) technology, this monitor minimizes motion blur and ghosting, ensuring that every frame is rendered crisply. These features empower gamers to respond swiftly to opponents' moves, providing a competitive edge in intense gaming scenarios.
Stunning Visuals and Accuracy
With VESA DisplayHDR 400 compatibility and 99% sRGB color gamut coverage, the LG UltraGear monitor delivers stunning visuals with exceptional color accuracy. Virtual worlds come to life, as textures, character movements, and lighting effects are enhanced with vivid, true-to-life colors. The high dynamic range support adds depth to the visuals, elevating the overall gaming experience to a whole new level.
Synchronization and Adaptability
Screen tearing and stuttering can be significant distractions in gaming, disrupting the fluidity and immersion of gameplay. Fortunately, the LG UltraGear monitor addresses these issues with NVIDIA G-SYNC and AMD FreeSync Premium technologies. By synchronizing the monitor's refresh rate with compatible video cards, these adaptive sync technologies virtually eliminate screen tearing and minimize stuttering. This results in a smoother, more enjoyable gaming experience, even in high-resolution and fast-paced games.
Optimized Gaming Features
The LG UltraGear monitor goes beyond stunning visuals and adaptive sync technologies. It also incorporates a range of gaming-centric features to enhance performance. The Dynamic Action Sync feature helps reduce input lag, enabling quicker response times to in-game actions. The Black Stabilizer dynamically brightens dark scenes, ensuring that enemies lurking in the shadows are easily spotted. Additionally, the Crosshair feature enhances accuracy during firefights, giving gamers a competitive advantage in intense battles.
Conclusion
The LG UltraGear QHD 34-Inch Curved Gaming Monitor 34GP83A-B is a true powerhouse that sets a new benchmark for gaming monitors. Its curved display, high refresh rate, HDR compatibility, and adaptive sync technologies combine to deliver an immersive and visually stunning gaming experience. With the addition of gaming-centric features, such as reduced input lag and enhanced accuracy, LG has created a monitor that caters to the needs of competitive gamers. If you're seeking the ultimate gaming experience, the LG UltraGear monitor is undoubtedly a top choice.
Overall, this monitor exemplifies LG's commitment to pushing the boundaries of gaming technology, making it a worthy investment for passionate gamers seeking unparalleled immersion and performance.
HYSapientia 24L Air Fryer Oven Review: Revolutionizing Healthy and Efficient Cooking
The HYSapientia 24L Air Fryer Oven: Redefining healthy and efficient cooking with its versatile features and impressive performance.
In today's fast-paced world, convenience and health-consciousness are becoming increasingly important in our daily lives. With people seeking efficient cooking methods that offer healthy yet delicious results, air fryers have gained significant popularity. Among the top contenders in the market, the HYSapientia 24L Air Fryer Oven has caught the attention of many cooking enthusiasts. In this comprehensive review, we will delve into the features, performance, and overall value offered by the HYSapientia 24L Air Fryer Oven, revealing why it is a game-changer for culinary enthusiasts.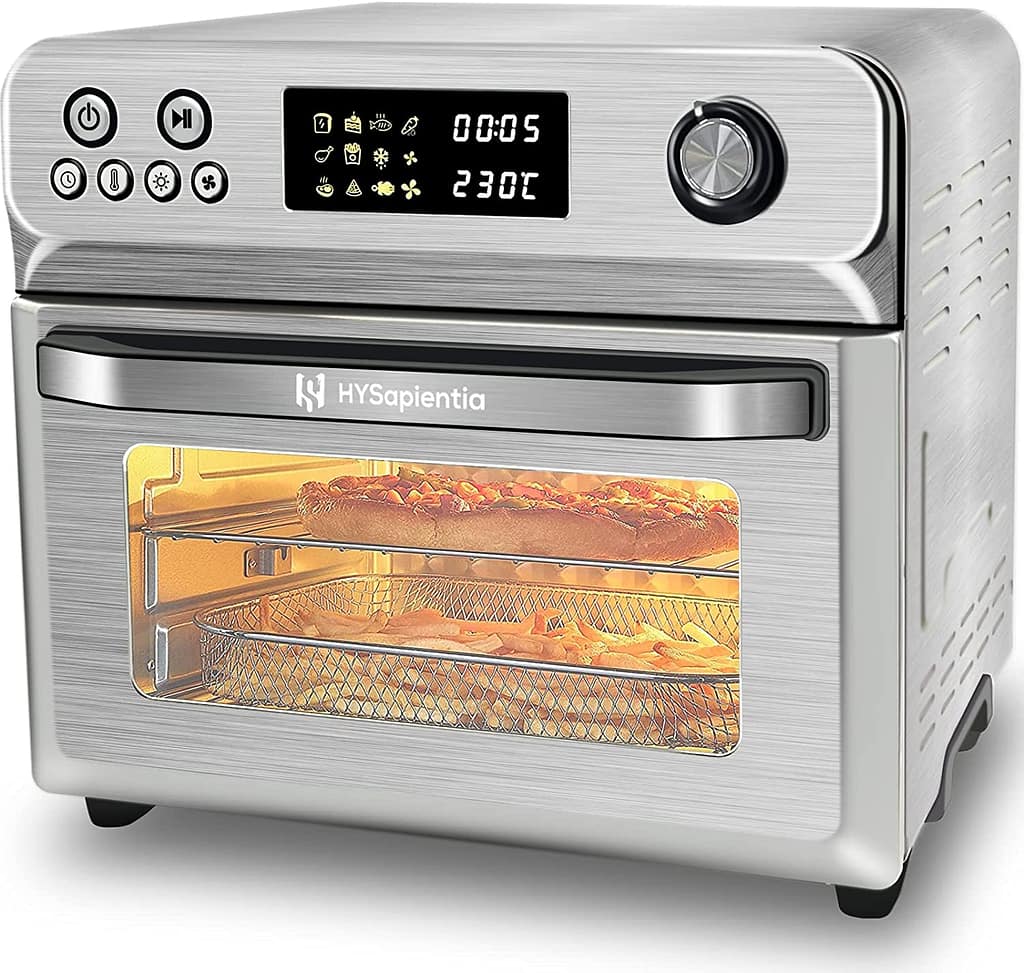 Today's best HYSapientia 24L Air Fryer Oven deal
Price: $249.24
Pros
Versatile cooking functions for various culinary options.
Generous 24-liter capacity ideal for families and gatherings.
Healthier cooking with reduced oil usage.
Intuitive controls and pre-set cooking programs for easy use.
Even cooking and crispy results with rapid heating technology.
Easy cleaning with non-stick interior coating and dishwasher-safe parts.
Cons
Requires ample countertop space due to its size.
Learning curve to master all cooking functions and settings.
Higher price compared to some other air fryers.
Operates with some noise due to the convection fan.
Limited exterior color options for personal preference.
Unleashing the Power of Air Fryer Technology
The HYSapientia 24L Air Fryer Oven harnesses the innovative power of air frying technology, revolutionizing the way we cook. With its sleek design and impressive features, this kitchen appliance is a versatile addition to any culinary arsenal. Designed to deliver delicious and crispy results, the HYSapientia 24L Air Fryer Oven offers a healthier alternative to traditional frying methods. By circulating hot air around the food, it ensures that meals are cooked evenly, reducing the need for excessive oil and minimizing the intake of unhealthy fats.
Impressive Capacity and Multifunctionality
One standout feature of the HYSapientia 24L Air Fryer Oven is its generous capacity. With a spacious 24-liter interior, it provides ample room to cook large batches of food, making it ideal for families or those who love entertaining guests. Beyond air frying, this versatile appliance also functions as a convection oven, toaster, dehydrator, and rotisserie, expanding its utility and allowing for a wide range of cooking options. Whether you're looking to roast a whole chicken, bake pastries, or dehydrate fruits, the HYSapientia 24L Air Fryer Oven has got you covered.
Intuitive Controls and Smart Features
Equipped with an easy-to-use digital control panel, the HYSapientia 24L Air Fryer Oven offers a seamless cooking experience. The intuitive interface allows users to adjust temperature, cooking time, and cooking modes with precision, ensuring optimal results every time. The oven's built-in smart features, such as pre-set cooking programs and an auto-shutoff timer, further enhance convenience and simplify the cooking process. Whether you're a seasoned chef or a beginner in the kitchen, the HYSapientia 24L Air Fryer Oven's user-friendly design makes it accessible to all.
Superior Performance and Even Cooking
When it comes to performance, the HYSapientia 24L Air Fryer Oven shines. Its powerful convection fan and rapid heating technology ensure quick and even cooking, resulting in perfectly crisp and flavorful dishes. The oven's adjustable temperature range, ranging from 80°C to 230°C (176°F to 446°F), allows for precise control over cooking temperatures, accommodating a wide variety of recipes. Additionally, the oven's multiple rack positions and included accessories, such as baking trays and rotisserie skewers, offer flexibility and endless culinary possibilities.
Cleaning and Maintenance
The HYSapientia 24L Air Fryer Oven features a non-stick interior coating, making it effortless to clean after use. The removable parts, including the drip tray and accessories, are dishwasher safe, further simplifying the cleaning process. With its detachable door and interior design, accessing every nook and cranny for thorough cleaning is a breeze. This ensures that maintaining the oven's pristine condition is hassle-free, allowing users to focus on the joy of cooking rather than the cleanup.
Conclusion
In conclusion, the HYSapientia 24L Air Fryer Oven is a standout kitchen appliance that combines functionality, versatility, and health-conscious cooking in one impressive package. With its innovative air frying technology, generous capacity, intuitive controls, and superior performance, it elevates the cooking experience to new heights.
Apple AirPods Max Wireless Over-Ear Headphones Review: Immerse Yourself in Audiophile Luxury
Experience audiophile luxury with the Apple AirPods Max Wireless Over-Ear Headphones – unmatched sound quality, seamless integration, and sleek design.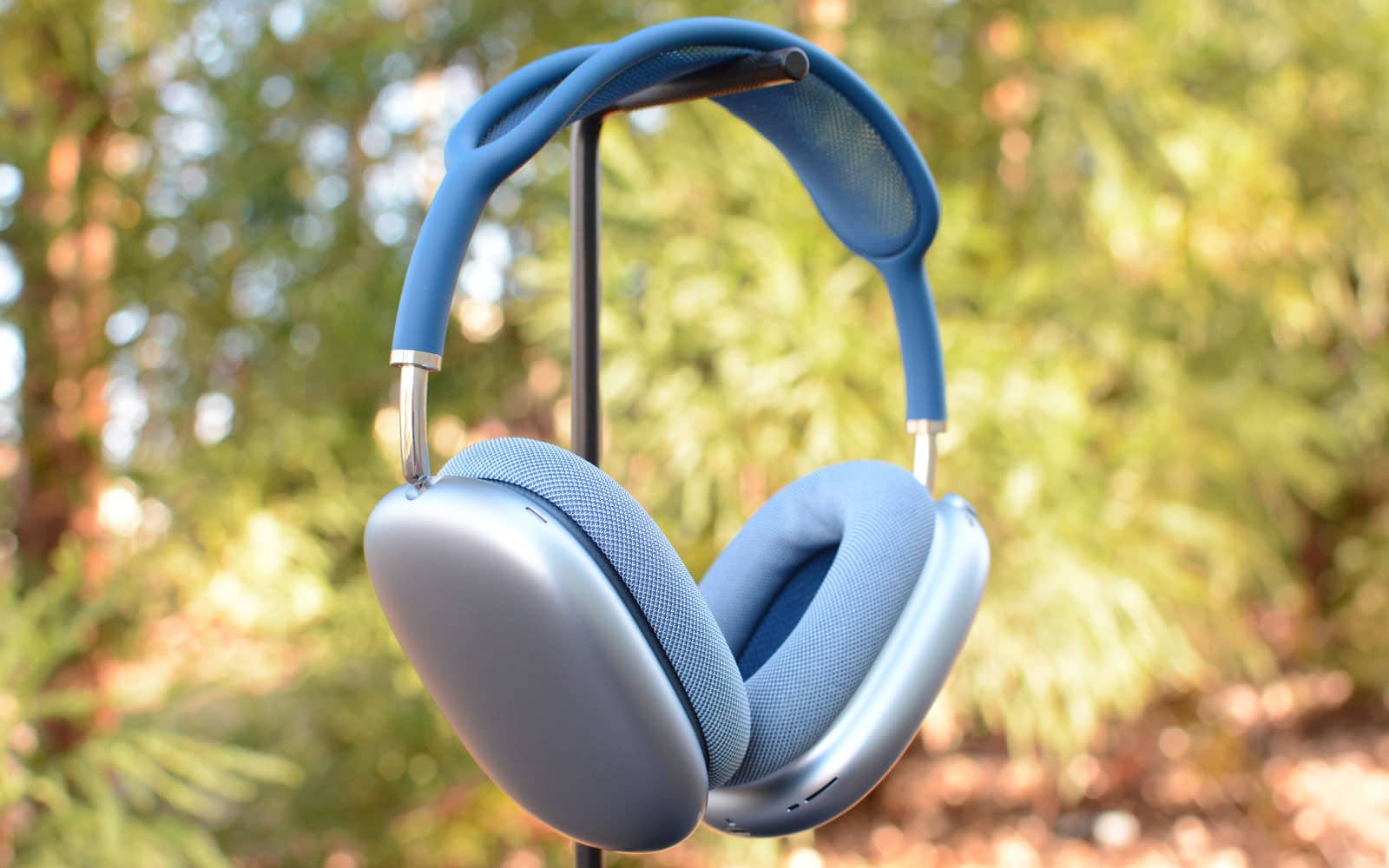 Apple AirPods Max has redefined the world of wireless over-ear headphones with its cutting-edge technology and exceptional sound quality. This comprehensive review delves into every aspect of the AirPods Max, from its sleek design to its advanced features, to help you make an informed decision before investing in this premium audio accessory.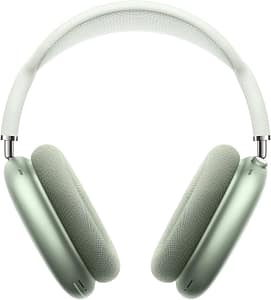 Today's best Apple AirPods Max Wireless Over-Ear Headphones deal
Price: $449.99
Pros
Superior sound quality.
Luxurious and stylish design.
Seamless integration with Apple ecosystem.
Comfortable fit for extended use.
Adaptive EQ and Transparency mode enhance the listening experience.
Design and Build Quality
The AirPods Max showcases Apple's signature aesthetic, featuring a minimalist yet elegant design that exudes luxury. With a stainless steel frame, breathable mesh canopy, and soft memory foam ear cushions, these headphones provide unmatched comfort for extended listening sessions. The attention to detail and premium materials used in its construction make the AirPods Max stand out from the competition.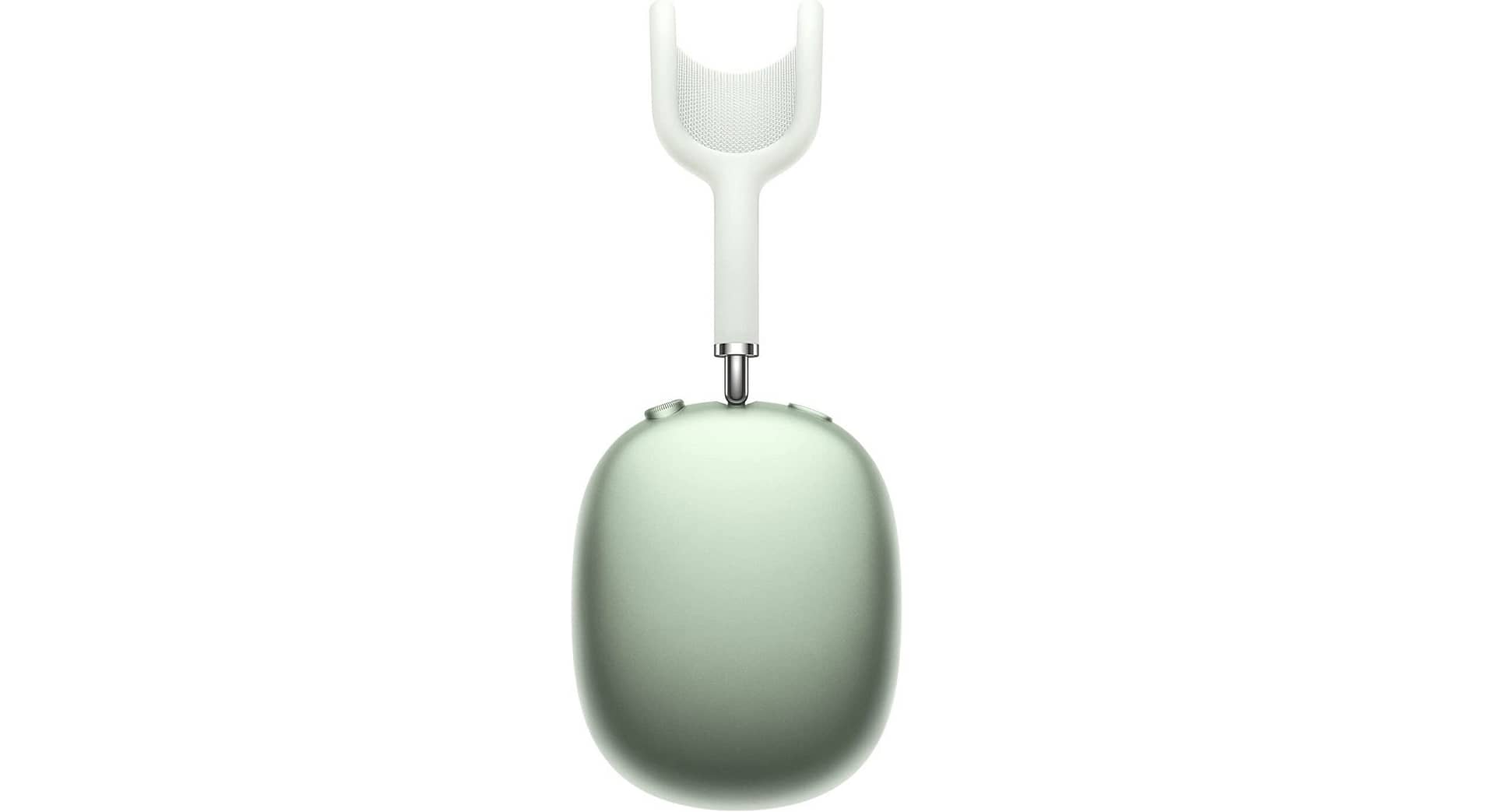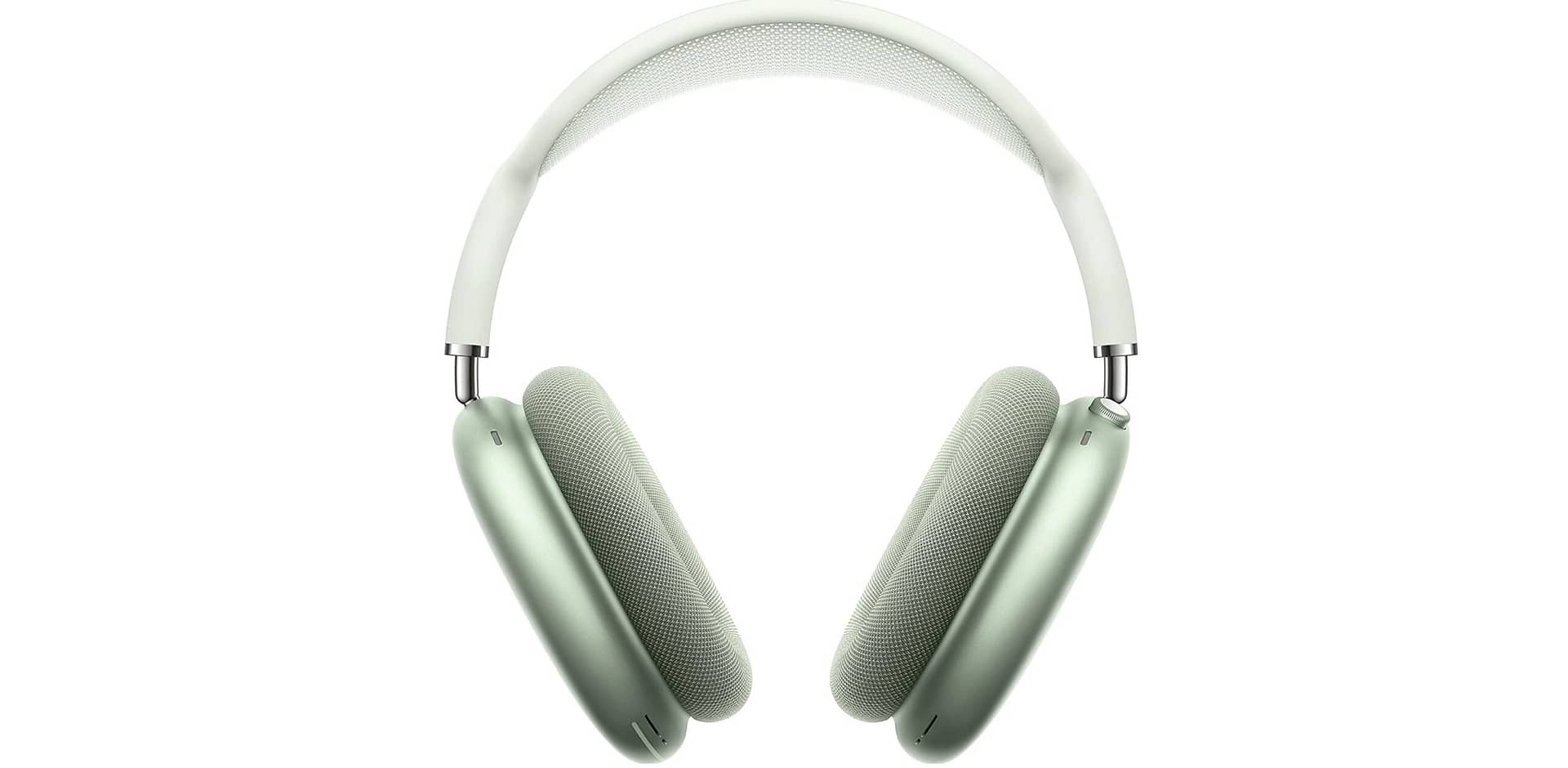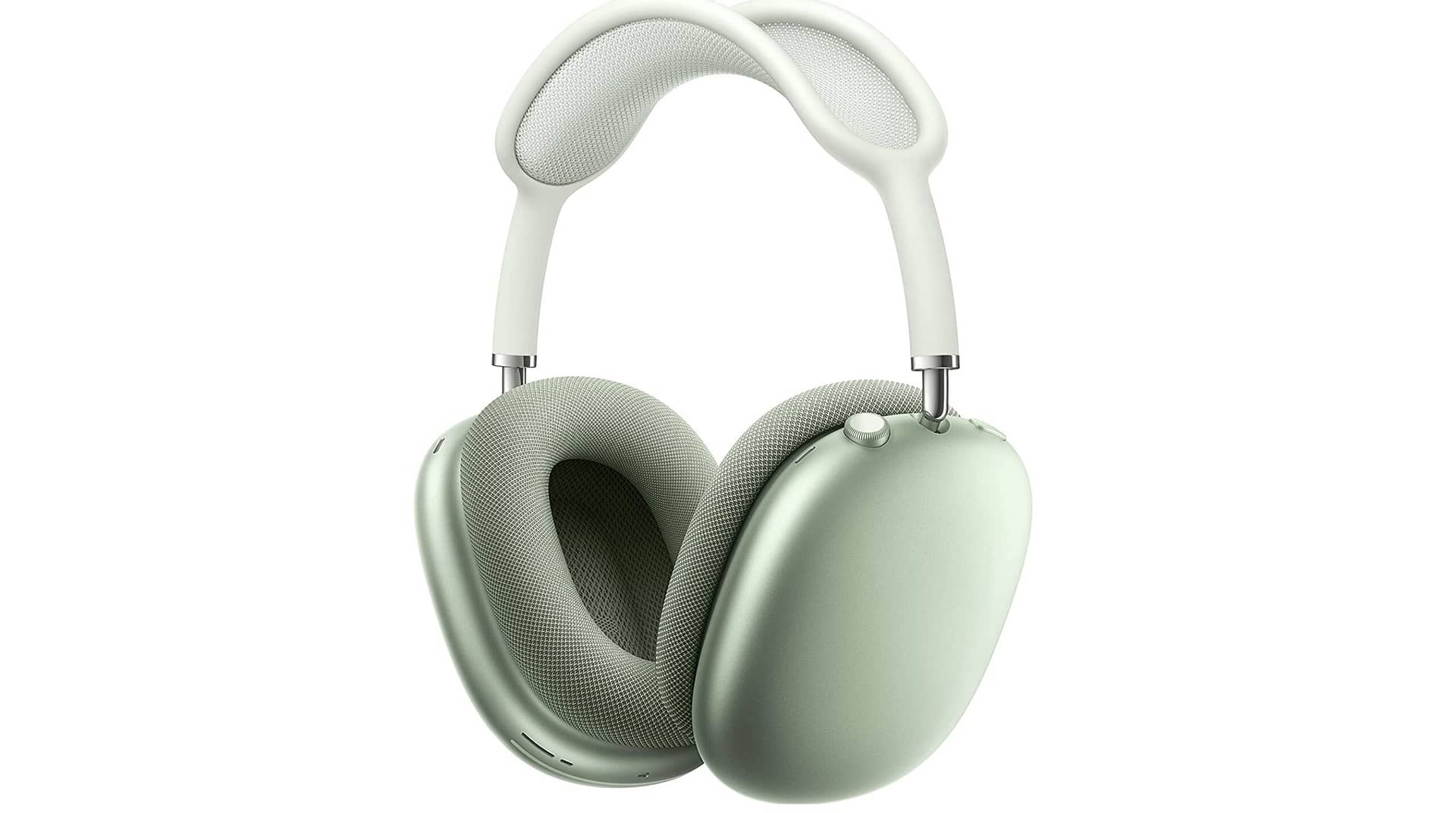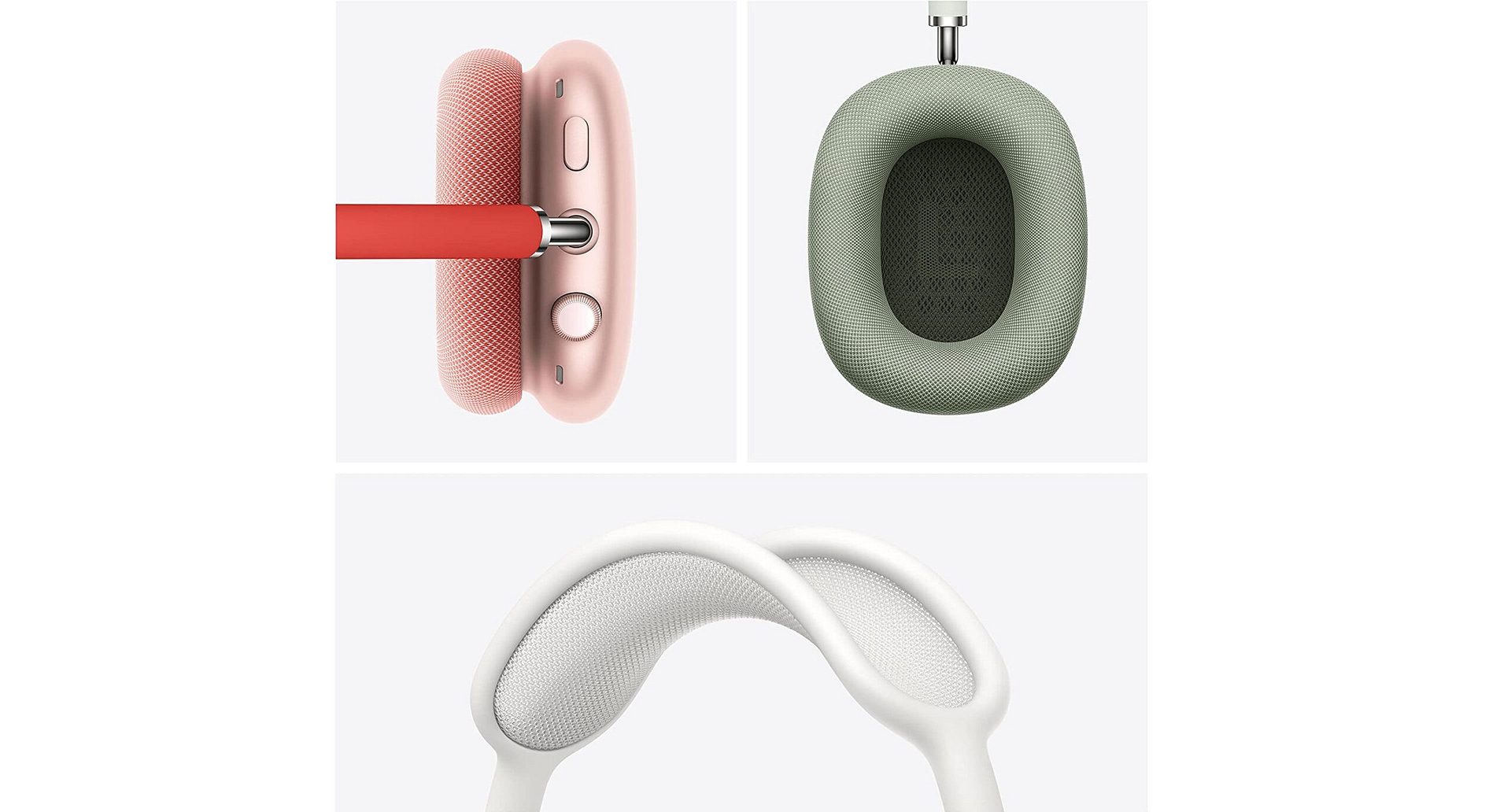 Immersive Sound Experience
Equipped with a custom acoustic design, the AirPods Max delivers exceptional sound quality that will impress even the most discerning audiophiles. The high-fidelity audio, combined with active noise cancellation, creates a truly immersive experience, allowing you to enjoy your favorite music with incredible clarity and depth. The spatial audio feature further enhances the listening experience by providing a three-dimensional soundstage.
Adaptive EQ and Transparency Mode
Apple's AirPods Max introduces Adaptive EQ, a feature that automatically adjusts the sound signature based on the fit and seal of the headphones. This ensures that the audio reproduction is optimized for each user, resulting in a personalized and balanced sound profile. Additionally, the Transparency mode allows you to hear the surrounding environment without needing to remove the headphones, adding convenience and safety.
Seamless Integration with Apple Ecosystem
As expected from Apple products, the AirPods Max seamlessly integrates with the Apple ecosystem, offering a hassle-free user experience. From effortless pairing with iOS devices to automatic switching between Apple devices, these headphones are designed to complement your existing Apple devices, making it a perfect choice for Apple enthusiasts.
Battery Life and Charging
The AirPods Max boasts impressive battery life, offering up to 20 hours of continuous listening on a single charge. The included Smart Case not only protects the headphones but also helps conserve battery life by automatically entering an ultra-low power mode when not in use. Additionally, the Lightning port allows for quick charging, ensuring minimal downtime.
Intuitive Controls and Siri Integration
With a range of intuitive controls located on the ear cups, managing your audio playback, adjusting volume, and activating Siri is effortless. The seamless integration of Siri enables you to control your music, make calls, and access information using just your voice, enhancing the overall user experience.
Comfort and Fit
The AirPods Max excels in providing exceptional comfort, thanks to its carefully engineered design. The adjustable headband, coupled with the memory foam ear cushions, ensures a snug and comfortable fit for users of various head sizes. Despite the headphones' weight, the weight distribution is well-balanced, minimizing fatigue during extended use.
Connectivity and Audio Performance
The AirPods Max utilizes Bluetooth 5.0 technology for a stable and seamless wireless connection. The advanced H1 chip ensures minimal latency and excellent audio performance. Whether you're listening to music, watching movies, or engaging in voice calls, the AirPods Max delivers a pristine audio experience without any noticeable lag.
Conclusion
The Apple AirPods Max Wireless Over-Ear Headphones have set a new standard for wireless audio, combining exceptional sound quality, luxurious design, and seamless integration with the Apple ecosystem. From its immersive sound experience to its personalized features and comfortable fit, the AirPods Max is a top-tier choice for those seeking uncompromising audio quality and a premium listening experience. Despite its high price tag, the AirPods Max justifies its cost with its superior performance and attention to detail.